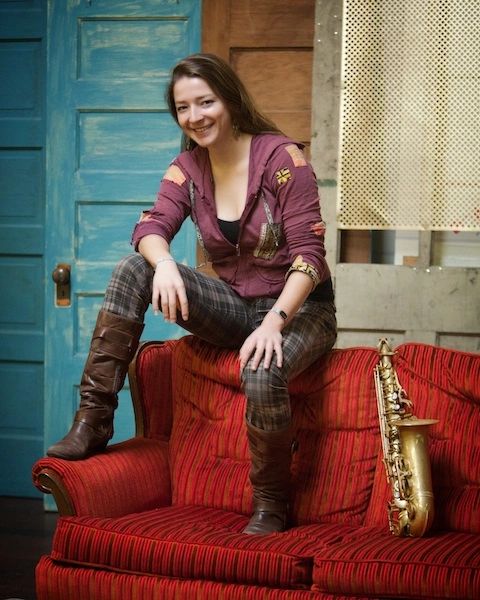 Caitlin Belem grew up in a house full of music in Northern Wyoming. She fell in love with the fiddle at a young age and started playing, both through private lessons and with her parents. In middle school, Caitlin picked up a saxophone and through a wonderful high school music teacher, got hooked on jazz. She sang and played with groups of all sizes throughout the state and toured Europe with the Wyoming Ambassadors of Music. Near the end of high school, she started playing regularly with the band
The Fireants
, consisting of her parents, David Romtvedt and Margo Brown, Courtney Caplan, and Cindy Baker.
After high school, Caitlin took a year of walkabout and moved to Brazil as a Rotary exchange student. There, she fell in love with Brazilian music and culture and studied bossa nova guitar. Since that year, she has returned three times to Brazil, living in Bahia, studying Brazilian history, culture, and popular music through the Universidade Federal da Bahia and the Universidade Católica de Salvador.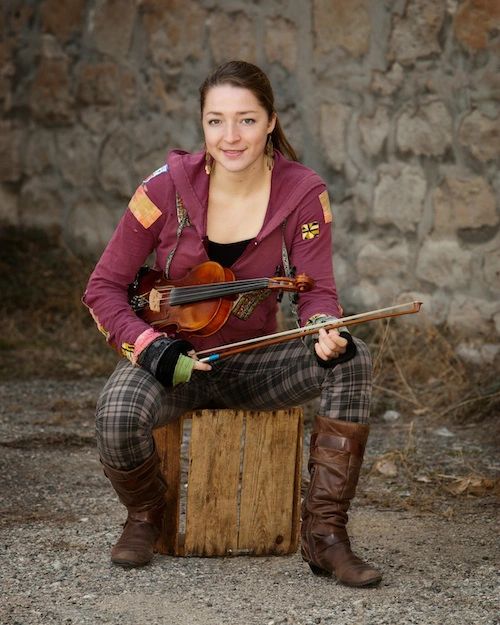 Between stints of living in Brazil, Caitlin was attending school at Oberlin College in Ohio. There, she sang with an a capella group, Nothing But Treble; a small jazz ensemble, the OSwing Jazz Band; and the OJE big band, the Oberlin Jazz Ensemble. She also played with a pick-up blues band for dances. She graduated in 2011 with a degree in Latin American Studies and a minor in dance.
During her years at college, Caitlin also had the chance to travel twice to Cuba. The first time, she was playing music with a band as part of a trip sponsored by
Cuba Ayuuda
, a group sponsored by the Unitarian Universalists of Portland, Oregon. They lead trips to promote peace between the United States and Cuba. The band performed at schools, arts centers, and senior centers, and also got the chance to watch, meet and play with many Cuban musicians. A year later, Caitlin went back to Cuba to spend another month in Havana on a grant from Oberlin college to study music and community. She took Cuban guitar lessons, performed at an after school arts program, and researched the hip-hop scene in Havana.
Since graduating, Caitlin has lived in Port Townsend, Washington; Brooklyn, New York; Donostia or San Sebastian, in the Basque Country; and now in Seattle, Washington. She has taught music and dance through private lessons, group workshops, school residencies, and summer camps for both adults and children. Look for her bands,
Maracujá
,
Modern Bygones
, and various
other projects
!